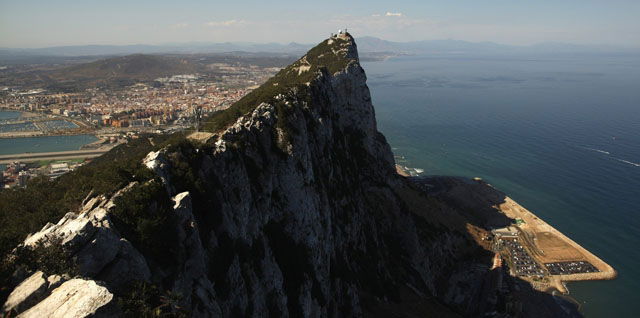 British has said it will take "whatever steps necessary" after Spain sent a research ship into Gibraltar's waters.
The UK has summoned the Spanish ambassador after a Spanish ship sailed into Gibraltar's waters.
Yesterday (Tuesday) Spain sent a state research vessel to the British territory waters, accompanied by a police boat. The incident has reignited tensions over the territory.
Europe Minister David Lidington described the activities of the vessels as "unlawful" and said that some of the Guardia Civil boat manoeuvres were dangerous.
The minister promised to take "whatever action necessary" in order to safeguard the interests of Gibraltar.
The Spanish Ambassador, Federico Trillo, was summoned to the Foreign Office to explain the "serious incursion".
This is the fourth time Trillo has been publicly summoned by Britain over Gibraltar since December 2011, when the current PP Spanish Government took office.
There have been numerous incidents in recent years that have caused diplomatic tensions over Gibraltar.
Spain lays claim to the territory, which has a population of just 30,000, and was ceded to Britain 300 years ago.
Mr Lidington said: "Not only were the actions of the survey vessel unlawful, but it was accompanied by a Spanish Guardia Civil vessel whose dangerous manoeuvring presented a significant safety concern on the waters.
"I strongly condemn this provocative incursion and urge the Spanish government to ensure that it is not repeated.
Her Majesty's Government will continue to take whatever action we consider necessary to uphold British sovereignty and the interests of Gibraltar, its people, its security and economy.
"We raise very clearly our concerns with the Spanish government. We will continue to do that if we need to. We would strongly urge the Spanish authorities to desist."