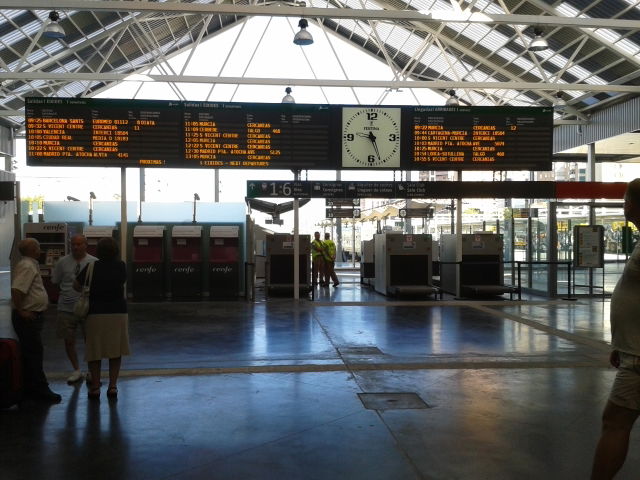 Torrevieja will not have a shuttle service linking the city with Alicante's railway station and the high speed AVE train.
Alicante City Council has rejected the possibility of enabling a shuttle bus from the railway station to Torrevieja, Santa Pola, Benidorm and other tourist destinations in the province.
Alicante's Councillor for Security, Finance and Traffic, Juan Seva, said a traffic and transportation study concluded that entry and exit for a shuttle bus would cause too much congestion.
The news has angered president of the Hoteliers Association Hosbec who is accusing Alicante of preventing further tourism from building in the province.
Antonio Mayor said it is crucial to get good links to the AVE to the main tourist destinations in the province, particularly Benidorm.
A few days before the start of Holy Week and after nearly a year of calling on the launch of shuttle buses, Hosbec continue their crusade and now are calling on Renfe to apply for the implementation of a combined ticket for Madrid-Alicante-Torrevieja and Benidorm and to see the importance of these links.