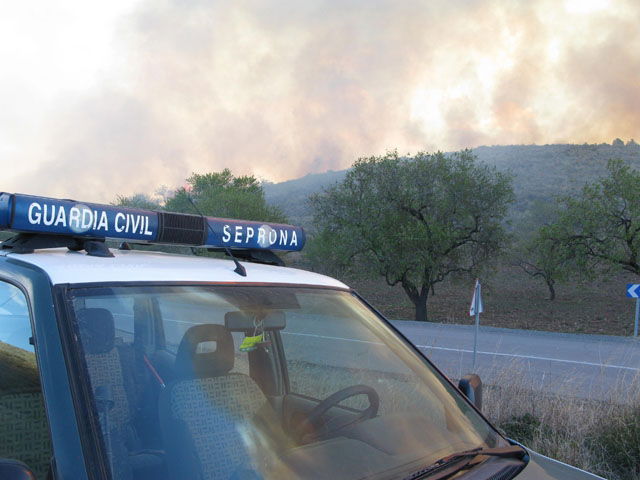 Agents from Seprona (Department of the Guardia Civil for Nature Protection) have rescued three people in Enix, Almeria.
Agents were dispatched to the area after a call came in informing them that there were still people in a remote farmhouse in the Enix area, the caller said that the house was in imminent danger of being engulfed in flames from the Sierra de Gador fire.
Due to the virulence of the fire and the heavy smoke cover the agents could not get to the house by car and had to proceed on foot with only oxygen masks to keep them from being overcome by the dense smoke.
The agents arrived at the remote farm and found all three people in good health, they gave them oxygen masks and guided them to safety.
On returning they were met by other agents, who were able to get a vehicle through the flames, and take everyone to a safe place.