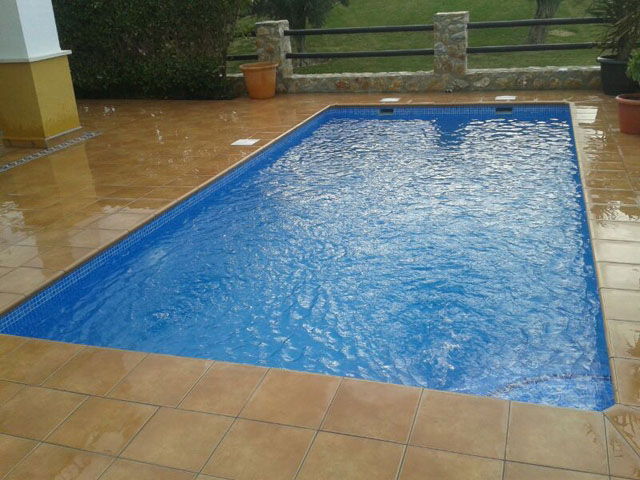 Summer is just around the corner and if you are already dreaming of lounging by the pool, then now is the time to think about pool construction.
And if you are looking for quality, value pools, then look no further than Piscimar Pool S.L.
Established in La Regia, Orihuela Costa for 32 years, Alfonso Blaya and now Alfonso Jnr. offer a fully legal, professional and reputed service for whatever type of pool or general building work you are looking for.
With the philosophy that the customer is also their friend, Piscimar Pool has established a system whereby they ensure that not only is the quality of work second to none, but also that the materials used are of the highest standard.
Free quotes and on site visits are carried out, discussing the exact needs and requirements of the customer and you can rest assured that once your project is started, workers will be on site until it is finished with the average pool construction taking three weeks.
Pools of all shapes and sizes can be built and designed, from small plunge pools to elaborate infinity pools.
You can customise your selection to include water features and fountains and full landscaping around the pool.
A 10-year guarantee is offered on the pool itself with a two-year guarantee on all accessories.
All paperwork and licenses will be obtained by Piscimar Pool meeting the requirements of your local Town Hall, so there is a no hassle service for the client.
After-sales service, if needed, is just a phone call away, 24 hours a day, seven days a week.
The expertise of Piscimar Pool does not only lie outside, it extends inside to the property as general building and maintenance work can be done by fully qualified builders.
The office, easily accessible from the N-332, has been refurbished showing an example of the high quality finish available to clients.
From here, there is now a pool shop with a range of accessories and cleaning products available for sale.
If the upkeep of your pool is a little too much like hard work, they can offer a maintenance service.
The office is open from 9am-2pm and from 4-8pm Monday to Friday, just call or email for more information.
Piscimar Pools
Calle Isla Cabrera, 15
La Regia,
03189 Orihuela Costa,
965 320 379