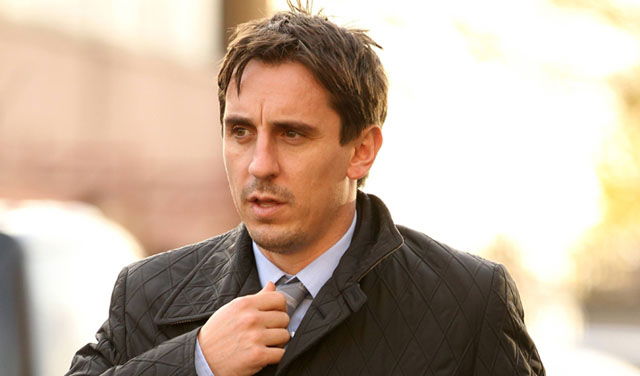 Former Manchester United player Gary Neville has confirmed that the club wanted to sign both Cristiano Ronaldo and Gareth Bale last summer.
New manager David Moyes failed to recruit a number of key targets before the transfer deadline, including FC Barcelona's Cesc Fabregas and Everton's Leighton Baines.
Moyes only successfully secured Marouane Fellaini, formerly an Everton player, before transfer deadline day.
Neville has been somewhat critical of Moyes, saying that he should have prioritised the prominent names on his transfer list, which included big names like Bale, who left Spurs for Real Madrid last summer, as well as former Old Trafford star Cristiano Ronaldo.
Former Manchester United Captain Neville said: "In the summer, they wanted players of the quality of Fabregas, Bale, Baines and Ronaldo."
"They didn't end up getting them and that was the problem."
After a less than brilliant time lately Manchester United are expected to invest heavily in top players in the next transfer window.
It looks like Moyes will be in total command of the transfer kitty following news that the club's board, including football legend Paul Scholes, support him staying on as manager.
In recent weeks Manchester United have been strongly linked with acquisition prospects like Borussia Dortmund's IIkay Gundogan, but it will be a sharp sting for loyal fans to hear that Old Trafford lost out on stars like Ronaldo and Bale.