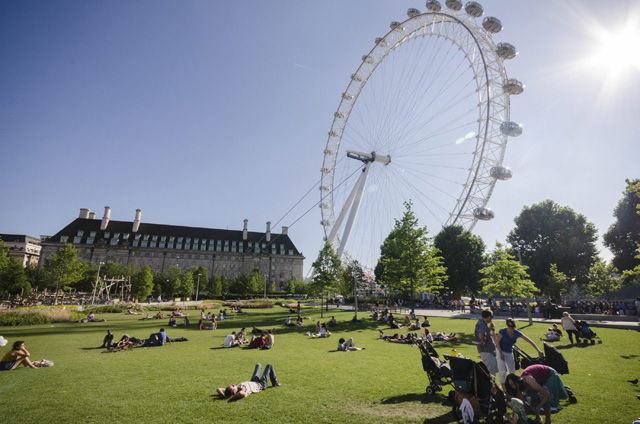 According to a weather forecaster Britain is set to enjoy something of a heatwave in the coming week.
PA-owned MeteoGroup has said that London will hit a high of 21C (70F) today (Tuesday), making it hotter than Spain's Madrid (17C/62.5F) and Mallorca (18C/64.5F).
It has been predicted that parts of the country will be hotter than much of the Mediterranean, with the UK's south coast being warmer than areas of Italy and the French Riviera.
MeteoGroup forecaster Rachel Vince said: "We are in for a bit of a mild spell over the next few days. It will be nice for most of the country."
Much of the UK will be bathed in warm weather today and for the week ahead as hot air from the continent sweeps across the country.