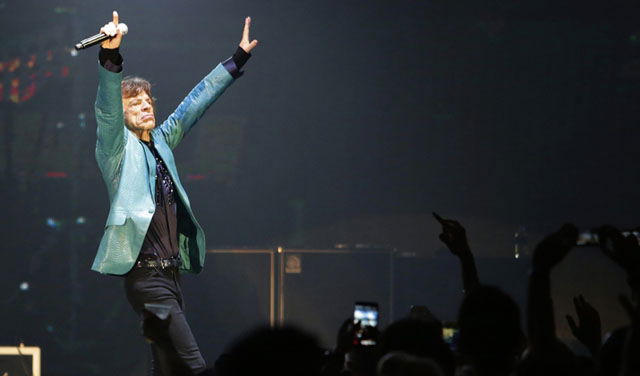 Legendary Brit rockers The Rolling Stones will resume their tour in May after taking a break to mourn the death of Mick Jagger's partner L'Wren Scott.
The band postponed a number of dates on their world tour after Jagger's fashion designer girlfriend committed suicide last month at her Chelsea, New York, apartment.   
The news was said to have left Jagger "utterly devastated" and his band-mates and family have reportedly rallied around him since the tragedy.
The band are scheduled to re-kick off the tour at the Telenor Arena in Norway's Oslo on May 26.
They'll go on to play 13 other dates around Europe and in Jerusalem.
The band postponed their six-date 14 'On Fire' tour of Australia and New Zealand after news broke of Scott's suicide on March 17.
Jagger said he was "completely shocked and devastated by the news". The couple had been in a relationship since 2001.
Last week a small funeral was held for L'Wren Scott in Los Angeles. Court papers showed that the 49-year-old left her whole estate to her musician boyfriend.
Companies House documents filed in October 2013 show Scott's British company, LS Fashion Ltd, was running at a loss of more than £3.5m in 2012.
However, sources have said that the money was not a real issue. Scott's personal estate was estimated to be worth £5.5m, with her New York apartment valued at £5m alone.
Related stories: 
Mick Jagger's Girlfriend found dead