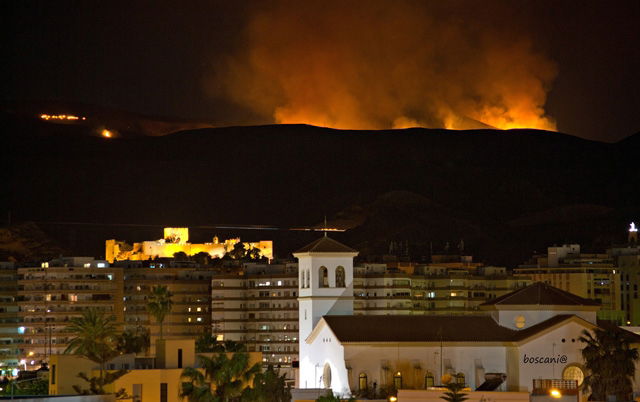 A fire that has been blazing for three days through the Sierra de Gador, Almeria, has been brought under control.
Over a thousand people and several mobile units worked to control the fire in difficult wind conditions.
Among the thousand were 500 agents from INFOCA (fire prevention and control), three pumping trucks, members of the Civil Protection Unit, environmental technicians and 231 members of the Andalucia Military Emergency Unit.
Although the fire is now out INFOCA has continued to watch the area to make sure that it is completely out and there is no danger of it coming back to life.
As well as all the operatives on the ground the operation also had some aerial help in the form of five helicopters, two amphibious planes and a spotter plane.
The INFOCA Forest Department informed that the perimeter of the fire was of 32 kilometres and the affected area is 3,169 hectares of which 3,038 were scrub land and 130 were forest areas.
INFOCA is still investigating the cause of the fire but it is likely to have been an electrical cable that fell and contacted the ground.