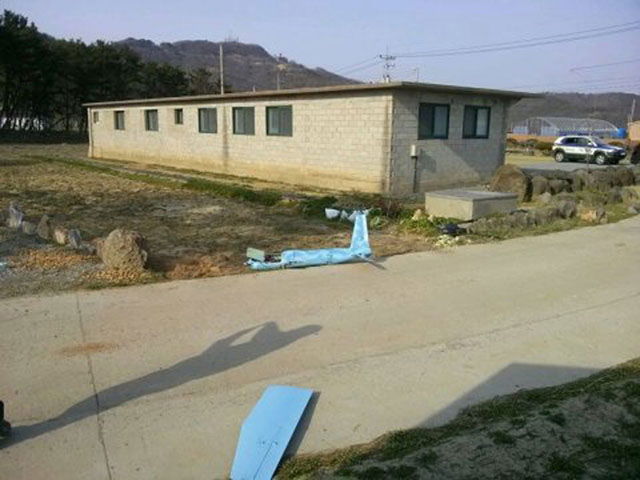 A drone has crashed on a South Korean island close to the South's disputed maritime border with communist North Korea.
The unmanned, unidentified drone landed on Baeknyeong Island on the same day as artillery fire was exchanged in the vicinity between North and South forces.
Reportedly, the South Korean military are examining possible links to Pyongyang spying operations.
The unmanned drone is said to be about 10 feet long, with a Japanese engine and Chinese parts. It is also fitted with a small camera.
Allegedly, the drone is similar to another one found in a border city last month.
North Korea is not thought to have unmanned drones capable of mid or long range surveillance missions.
The incident has heightened tensions, already coming in the wake of Pyongyang carrying out live firing drills that saw over 100 shells fall in South Korean waters.
South Korea's Seoul responded that the occurrence was "premeditated provocation", and scrambled fighter jets.
The US has also condemned North Korea's actions as "dangerous and provocative".
A major complication is the fact that the North does not recognise the maritime border between the two countries, called the Northern Limit Line.
There has been a huge amount of worry over the North's nuclear capabilities.
Just last week North Korea tested missiles capable of hitting neighbouring Japan.