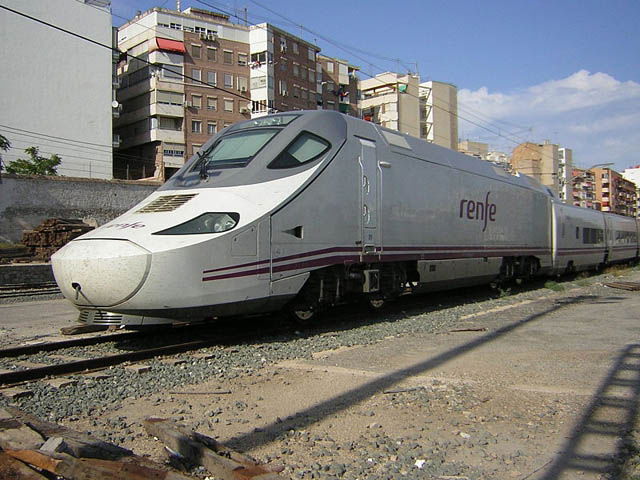 The AVE, the Madrid-Alicante high speed train, is a runaway success.
Fares are reasonable and it is popular with the Madrid tourists who, together with the British and northern Europeans, are the Costa Blanca's most faithful visitors.
The only drawback for the 60% of travellers not staying in Alicante city is how they reach their final destinations once they've arrived. 
There is a taxi rank at the AVE station but no bus link and travellers not taking a cab must go on foot to the bus station or the Plaza Luceros tram station.
Town halls outside the city want a regular bus service from Costa Blanca resorts to the AVE station, a proposal constantly vetoed by Alicante mayor Sonia Castedo.
More buses inside the city would disrupt traffic in the station area and Avenida Salamanca, she claimed even before the first AVE arrived in Alicante last year June. 
Toni Mayor, president of Costa Blanca hoteliers' association Hosbec, said Castedo was putting a stopper on the rest of the province. "She is losing her mind," he added.
Official studies confirmed that traffic flow would be seriously affected, argued the city's Traffic and Transport councillor, Juan Seva. 
The official stance cannot change precisely because the AVE station is located where it is, he said.