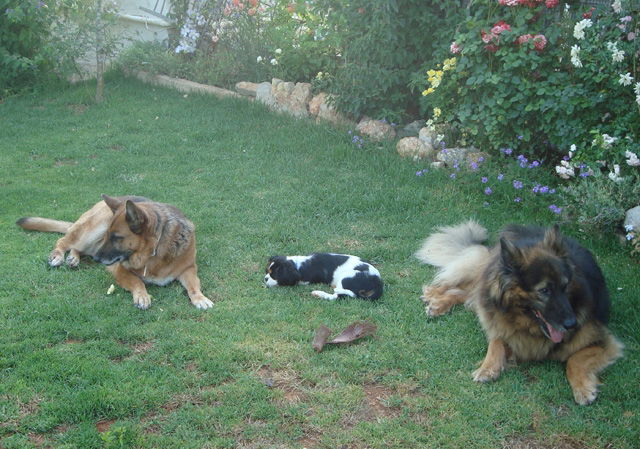 Looking for your dog to be happy and stress-free while you are away?
Floyd's Finca provides peace for you and your canine companion while you travel.
Owner Jennifer has been on the island for 43 years.
After a lifetime of looking after dogs, it is now a business that is backed by veterinarian Nick Murgatroyd of Bendinant, one of the best vets on the island who recommends Floyd's Finca to his clients.
Floyd's Finca is qualified to give medications and injections and has cared for dogs requiring special care including diabetes, liver disease and incontinence.
Floyd's also has experience with the quarantine process and the paperwork required for UK travel.
Grooming is handled, too: "They might come with knots but they don't leave with knots!" said Jennifer.
Young puppies from four months on are given training and socialisation.
Jennifer was passionate in describing how dogs are handled at Floyd's Finca, saying, "There are no kennels. No chains. All our dogs here are completely free, inside and out.
They run about in the huge garden which is walled and completely secure, there is no way for any of them to escape."
While many people do bring their dogs to be cared for, Jennifer described how it is not a situation where dogs will get stressed.
This is aided by Jennifer's own dogs who are so gentle that smaller dogs successfully overcome their fear of larger ones.
It is hard to imagine a dog being unhappy at Floyd's Finca given the amount of doggy love that obviously courses through the place.
"I spend all my time with my dogs playing with them," Jennifer explained.
"I'm here 24 hours a day with them, it's what I love to do," adding that she is happy to care for long-term stay dogs when the need arises.
"Animals and nature is what makes me tick," she said.
Floyd's Finca is a canine care business that reflects these passions and interests.
Prices vary according to circumstances (size, grooming needs, medication required, etc.), so simply ring up for a friendly chat and a quote.
Floyd's Finca
Near Inca, just 25 minutes from Palma
Tel: 609284546