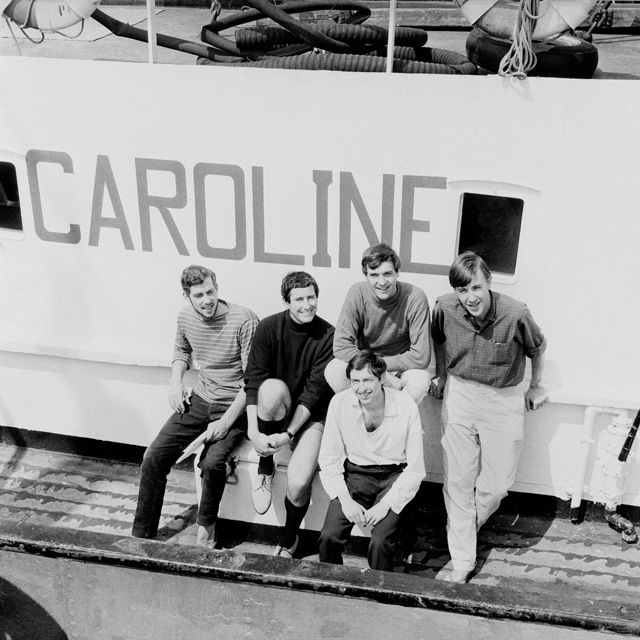 Today marks the 50th anniversary of Radio Caroline, a station that was the pioneer of pirate broadcasting.
In 1964 UK radio broadcasting changed forever. Out of the blue a ship in the North Sea was playing non-stop music. And people were listening.   
From its very beginning Radio Caroline started to gain a huge audience, massively boosting the sale of transistor radios across the UK.
The station was founded in 1964 by Ronan O'Rahilly as a means to counteract UK record companies' control of popular music broadcasting in the country and the BBC's broadcasting monopoly. It was finally made legal in 1967.
Enterprising Irish businessman O'Rahilly had a ship fitted out with generators, a transmitter, a studio and a huge transmitting mast and sailed it out into the ocean to start his venture.
Broadcast from a number of different boats over the years, one of which was called Mi Amigo, the pirate station made radio history.
There were many memorable events – from armed raiders boarding Radio City in June 1966 and a subsequent shooting to ships running aground in storms.
50 years since the station's first transmission.