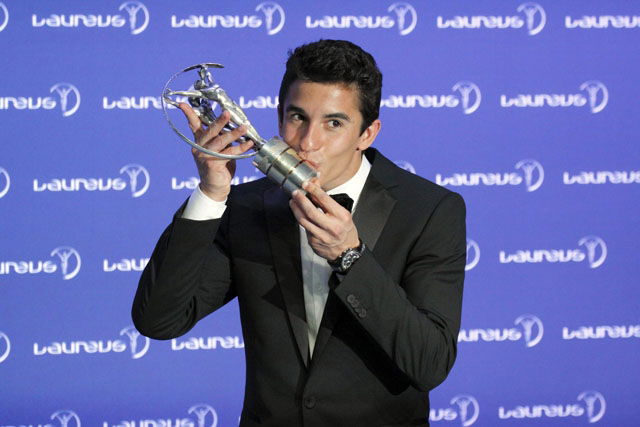 Spain has been well represented at the annual Laureus World Sports Awards in Malaysia.
The ceremony took place yesterday (Wednesday) in Kuala Lumpur and celebrated the best in sports, from F1 racing to swimming and tennis.  
Spanish tennis ace Rafael Nadal was awarded the 'Comeback of the Year' title while F1 driver Sebastian Vettel won the 'Sportsman of the Year' award, pipping competitors like Ronaldo and Usain Bolt to the post.
Nadal, who is doing well in the US Sony Open tournament, was claiming his third trophy – the tennis star won Laureus awards in 2006 and 2011.  
Nadal was unable to attend the gala as he is in Miami competing to win the Sony Open for the first time.
But the tennis star gave his thanks for the award via a video in which he thanked the "members of the Academy for this new award. It means a lot to me."
Spain's Marc Márquez, 21, was presented with the award for 'Breakthrough of the year'.
The Grand Prix motorcycle road racer and current MotoGP world champion said:
"This is a very special prize for me. I'm very happy to have won it at only 21 years old."
Márquez was visibly moved at the event and took the opportunity to offer his "condolences to the victims of the Malaysia air accident", his kind words bringing about a massive round of applause.