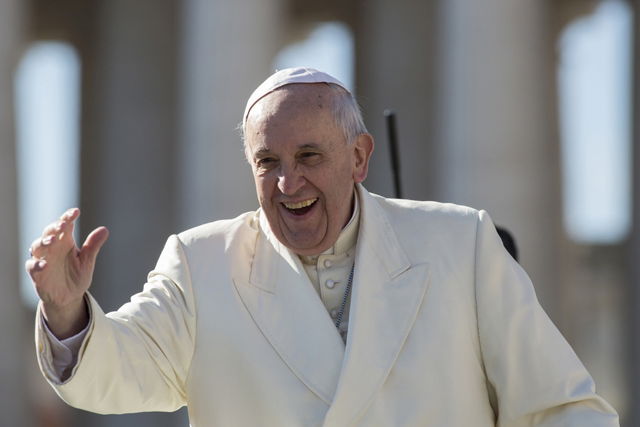 US President Barack Obama has met with Pope Francis at the Vatican, the first time the US president and the pontiff have ever met.
The two were meeting to discuss efforts to combat global inequality.
On meeting the popular Argentine-born leader of the Catholic Church, the American, who is in Europe for a series of meetings, said:
"Wonderful to be here" and added that it was a "great honour"
There was a ceremonial procession before the popular pontiff and the US President shook hands and seated themselves with their translators at a wooden table.
In an interview published in Italian daily Corriere della Sera ahead of the get-together, Mr Obama said: "The pope challenges us. He implores us to remember people, families, the poor.
"He invites us to stop and reflect on the dignity of man."
Mr Obama is the ninth US president to pay an official visit to the Vatican and meet with the leader of the world's 1.2 billion Catholics.
Pope Francis recently marked his first year in office. He is renowned for his Jesuit roots and humble attitude.
In the interview with Corriere della Sera Obama said: "Given his great moral authority, when the pope speaks it carries enormous weight.  
"He can cause people around to the world to stop and perhaps rethink old attitudes and begin treating one another with more decency and compassion."