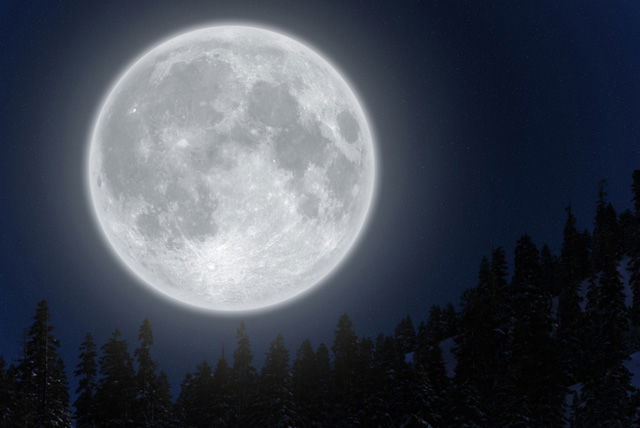 A UK study has found that around the time of a full moon people tend to have more weird and wonderful dreams.
Psychologist Richard Wiseman made the discovery by analysing the experiences of 1,000 volunteers who were played sounds as they slept. 
Although the content of our dreams doesn't vary with the seasons or days of the week, the study showed that in the week or so surrounding a full moon, our dreams become decidedly more 'weird and bizarre'.
Professor Wiseman said: "For instance, someone might dream that they are flying on a dragon, then get off the dragon and go and have a cup of coffee with George Clooney. Some people dreamt they were superheroes.
"They thought they were Batman or Superman, fighting crime. Whereas most dreams were very pedestrian, things like being in the office all day, typing."
The findings built on Swiss research conducted last year. The Swiss team found we sleep less soundly during a full moon, take longer to get to sleep and sleep for around 20 minutes less.
Further, during a full moon our melatonin production changes. This is a sleep-inducing hormone and Professor Wiseman believes that having less of this hormone may disturb our dreams.
Some people say that we have evolved to be sensitive to the moon's rhythms.
Proponents of this theory say that thousands of years ago sleeping lightly at the full moon would have made us more alert to predators. Being able to wake quickly may have saved us from attack from animals hunting by the light of a full moon.
Another theory is that we may sleep lightly during the time of a full moon out of habit. Our ancestors may have hunted when the moon was full, and we may have inherited this and still find it hard to settle down to sleep on bright nights.