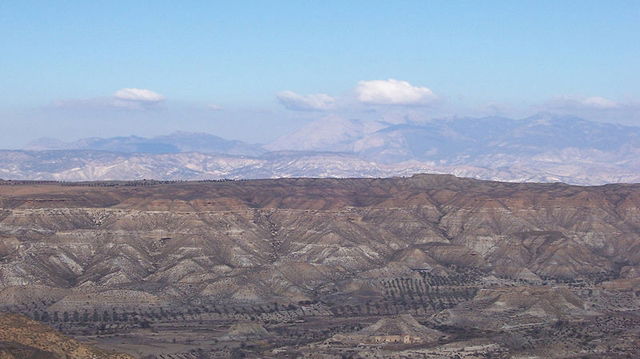 The local regional government (Junta de Andalucia) delegate of Agriculture, Fisheries and Environment, Jose Manuel Ortiz, has applauded the increase of the use of natural areas for sporting events in the Almeria area.
The mayor of Tabernas, Nieves Jaen, presented a commemorative plaque to Ortiz in gratitude for the Junta's support in the organisation of the Ultra Trail Tabernas Desert, which took place this weekend.
After thanking the organisers Ortiz commented that using nature as a setting for sporting activities increased the attractiveness of both nature and sports.
He went on to comment that the two are not mutually exclusive and this desert trial was a perfect example of the two complementing each other.
More events are in the pipeline.