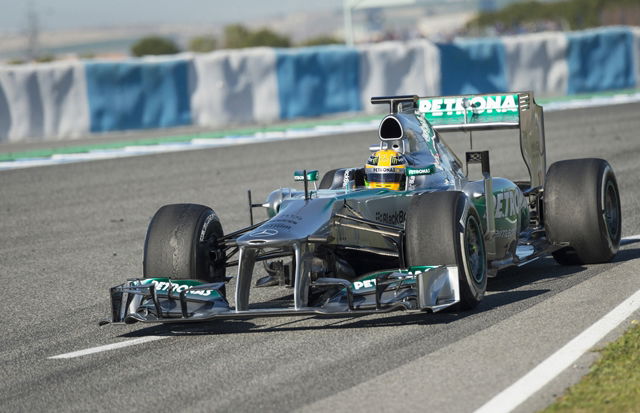 The Mercedes driver is hoping for a win in Malaysia after he lost out at the season opener in Melbourne.
Hamilton had an impressive pre-season run and was expected to be a real contender for the win at Melbourne.
Even though he lost out at Australia, managing just three laps, the 2008 World Champion is hopeful that the problems can be resolved ahead of this weekend's Malaysian GP.
Hamilton told the Daily Mirror: "I've been talking to my engineers quite a lot over the last few days and they are still investigating but they have found that something went wrong with the wiring to the engine just as I left the garage.
"There was nothing we could do to avoid it. The fortunate thing is that we did stop when we did. I didn't want to stop I have to say. The car was going but not very fast. I am keeping my fingers crossed and I think it is going to be usable."
The British driver hopes to register a first win of the season in Malaysia at the GP. It would be a first for him as he has never won the Malaysian GP even though he has placed three times.  
Hamilton is eager for a victory on Sunday. He said: "I finished second on my Formula 1 debut here in 2007 and have been on the podium at the last two Malaysian GPs but I've yet to win here.
"It would be amazing to stand on the top step at one of our home races and I'm looking forward to bouncing back after a tough weekend in Australia. Although it was not the result we were hoping for, every setback is a chance to learn more about this new car, which is important as they're incredibly complex machines.
"I know the team at Brackley and Brixworth is pushing harder than ever and I'll be doing the same."