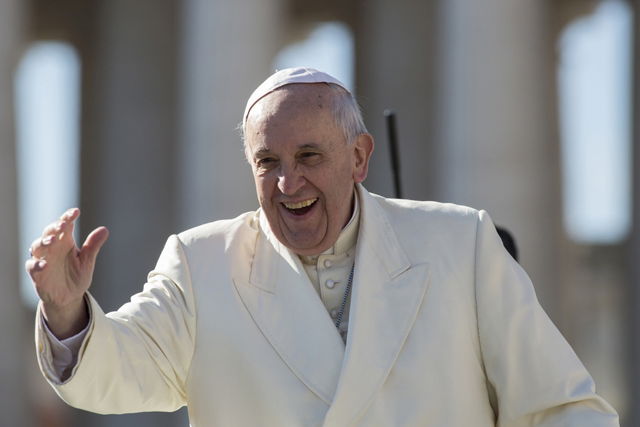 The leader of the Catholic Church has denounced organised crime, telling members of criminal groups that they face hell if they refuse to repent.
He urged the crime groups to give up their 'blood-stained power'.
The Pope was speaking at a prayer vigil for the relatives of victims of organised crime.
He said: "The power, the money, that you have now coming from so many dirty businesses, so many Mafiosi crimes, it's blood-stained money, blood-stained power, you can't bring it with you to your next life. Repent.
"There's still time to not end up in hell, which is what awaits you if you continue on this path."
The Pope was speaking at Rome's San Gregorio church, where he met around 900 relatives of people murdered by the mafia.
This was the first time a Pontiff has attended the annual event, which is now in its 19th year.
It was after expressing his solidarity with the family members that the Pontiff he said that he could not leave the service without speaking to those not present: the "protagonists" of mafia violence. He said:
"I feel that I cannot finish without addressing those who are greatly absent today, the protagonists who are not here, the men and women who are part of the mafia. Please, change your lifestyle, convert, stop doing evil," he said.
"Convert, you still have time not to end up in hell, that is what awaits you if you continue on this path. You too had a father and a mother, think of them, cry a little and convert."
Italy's mafia past has been brutal, with horrific cases of innocent loss of life such as last week's murder of two-year-old Domenico Petruzzelli, who was with his mother and a friend when the mafia showered bullets on their car in the city of Taranto.