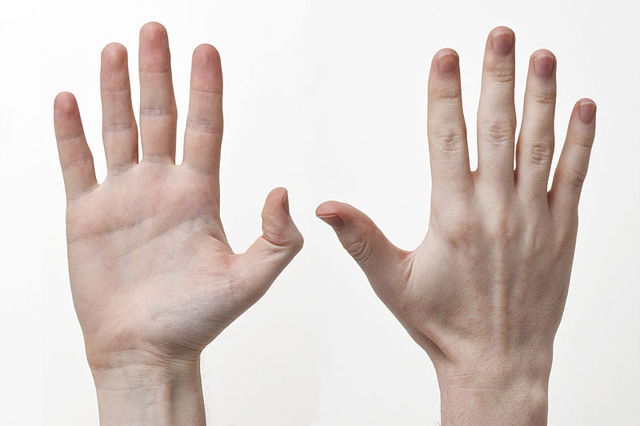 A UK parent claims staff at a primary school 'forced' his two left-handed children to switch their knives and forks to make them eat right-handedly.
The angry father, who asked not to be named, lodged a formal complaint over the alleged practice at Kersey Primary School near Ipswich, Suffolk.
The father said his two children were told to ignore their natural instincts by lunch supervisors at the school and made to hold their knife in their right hand and their fork in their left.
The father described how teachers  told him that swapping hands when using the cutlery helped 'improve dexterity' and was part of a child's 'personal, social and health education'.
An independent inspector looked into the father's complaint – but found that the school was doing nothing wrong.
However, the parent has now lodged an appeal against that decision and asked the school's governors to look into the claims.
The school has admitted that they actively encourage pupils to eat in a 'conventional manner', but have denied putting pressure on the youngsters.
The father is said to be being supported by fellow parents.
It is understood that the policy was in place at the school before current Head-teacher, Linda Curran-Spain, took up the position.
A spokesman for Kersey Primary School said: "Staff at the school have never forced any children to eat a certain way.
"We encourage children to use cutlery in a conventional manner – but ultimately it is a decision for them and their parents.
"This complaint has been independently investigated and the school's complaint policy followed."