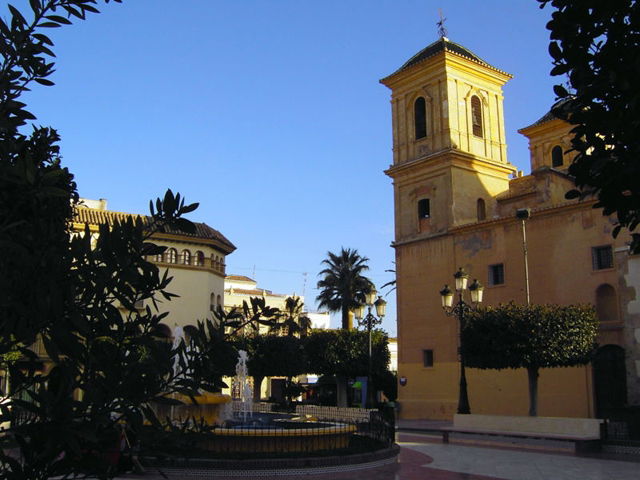 The town of Huercal-Overa is to host the first gastronomic festival of Almeria.
Under the name of 'Degustho', the event will be held on the weekend of April 5,6 and 7 and will feature numerous activities in which the products of the province of Almeria will have a starring role.
Speaking about the event, Agriculture Deputy, Oscar Liria said: "It will create a gastronomic space at provincial level with an opportunity to meet the big stars of the culinary world and where the products are from Almeria.
This festival is in addition to what we are doing at the Salon de Gourmets, or in other fairs such as Alimentaria or Fruit Attraction."
The festival will take place in the Sports Centre and will have three main areas.
An exhibition area will feature a street with stalls for tapas, food products, meats, honeys , oils and restaurants, hotels and catering equipment.
The second area will gravitate around a workshop area, this will feature a Mini Gourmet space with workshops dedicated to the little ones to learn and have fun as well as workshops for professionals.
The final area will feature six Chefs, whose establishments have the Michelin Star.
The Master Chefs from Almeria are Jose Alvarez, of La Costa, Alejandro Sanchez, of Alejandro, added to the list are Pablo Gonzalez Conejero, of La Cabaña, Kisco García, of El Choco; Kiko Moya, of L,Escaleta y Juanjo Perez, of Cocinandos.
Head of tourism Monica Navarro said: "We have taken a step forward to become a leader at provincial level and the East of Spain. We want to become a gateway where the best and most successful chefs will present their latest creations".
The council has stressed the importance of the geographical position of Huercal-Overa, with the proximity of Granada and Murcia, to boost trade relations in this sector.