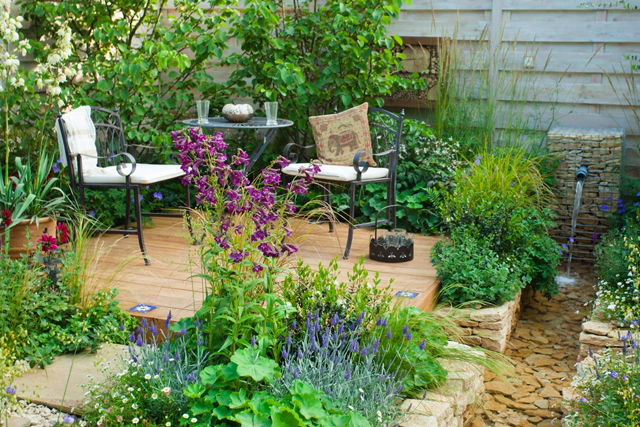 Researchers have found that the average green-fingered adult will spend a hefty £30,000 on their garden over their lifetime.
A third of that amount goes on plants while the rest pays for keeping the lawn, flowerbeds, shrubs and trees in tip-top condition, as well as forking out for garden buildings, ornaments and patios.
The survey, by online garden centre, GardeningExpress.co.uk, asked 540 gardeners about their gardening spending habits.
They concluded that gardeners spend £9,500 during the course of their life on plants alone. This sum included buying seeds, bulbs, bedding plants, shrubs, trees, grass seed, turf and vegetable plants.
The second highest expenditure was on landscaping, with the average sum being £9,000.
They said that homeowners change their patio or deck six times over the course of their gardening lifetime.
Garden furniture like tables, chairs and outdoor lighting accounted for £3,600 of the total amount.
Essential tools like spades, forks, rakes, shears and secateurs totalled just under £3,500.
Gardeners said they spend over £1,800 on their sheds and greenhouses.
Garden electronics, including a lawnmower, strimmer and garden vacuum, came in at £1,320. The remaining spend, £720, was used barbecues purchased for the summer months.
Many gardeners feel that keeping their gardens looking nice adds value to the property and is well worth the expenditure.
Chris Bonnett from GardeningExpress.co.uk said: "I would imagine very few gardeners would expect their garden to be costing them £30,000.
"Many of the tools and electricals can last for years. It's only plants that you need to buy every year so it's very easy to lose track of how much you are actually shelling out."
Studies about gardening in recent years have credited the hobby with a host of benefits, from raising zest for life to boosting happiness and keeping trim.