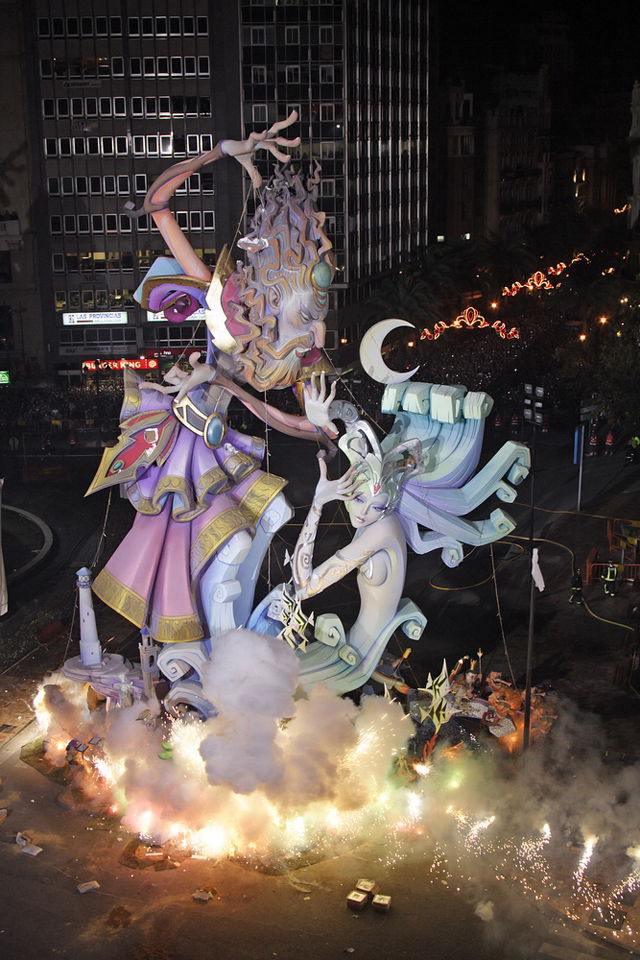 The Spanish central government is putting forward the Valencia region's Fallas for UNESCO recognition.
If accepted, not only the Fallas that are burnt each March 19 will be recognised as an Intangible Cultural Heritage, but also the professions that are responsible for the monuments and year-round complementary activities.
Valencia City Hall began the preliminary procedures to have the Fallas declared an Intangible Cultural Heritage in 2011, with the backing of all political parties.
The fire fiestas that are held in more than 90 municipalities in Valencia, Alicante and Castellon have a good chance, sources said, although the UNESCO panel might decide that pollution from the burning monuments is a drawback.