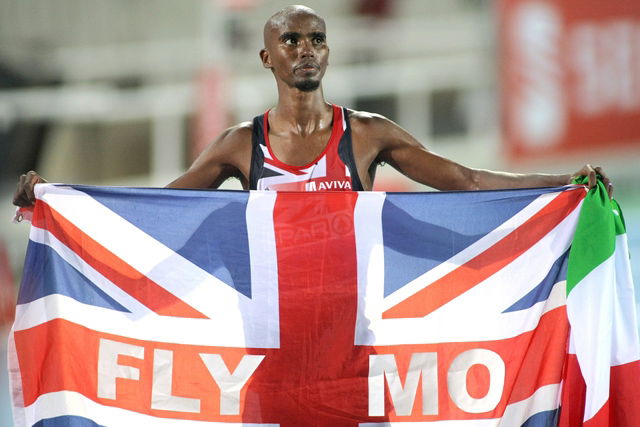 Olympic champion Mo Farah collapsed at the end of the New York half marathon in Manhattan.
The 30-year-old father-of-three lost consciousness after finishing in second place and had to be helped into a wheelchair.
Farah, who fell around the six mile mark and then carried on, said he didn't remember passing out.
The Somalia-born athlete, who won two gold medals at the 2012 London Games, blamed New York's chilly weather conditions.
The star's time of 61 mins 8 secs was just outside his British record of 60m 59s.
After the race Farah said: "I feel good. I don't remember passing out, but I think it was just I tried so hard in the race, obviously, taking a fall and then going through. It's not a big deal.
"When I fell, I fell pretty hard. I told myself 'don't rush' but when I saw the gap, the gap was big. 
"Conditions here today were very cold. London won't be as cold as this.
"It would have been nice to win today, but he (Geoffrey Mutai) is a good athlete. Nothing changes for London – I will just keep training.
Talking about the race Farah said: "The last four miles, I was just pretty much seeing stars… everything was kind of blurred to me.
Farah will make his London marathon debut this year on April 13 and will soon return to Kenya for two more weeks of training under the tutelage of his coach, Alberto Salazar.
On his fall he said "When I went down, there was a massive gap, and it was hard to close that gap again. I tried my hardest and gave 110 percent. That's all you can do."