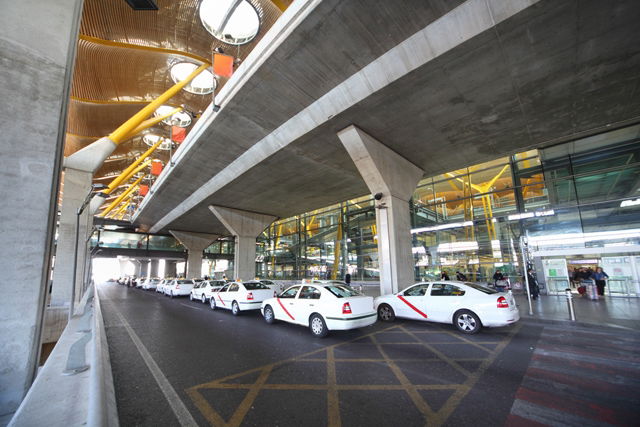 Airport taxi drivers staged a 24-hour strike, protesting about the continuing presence of out-of-town drivers.
After 14 months of talks with different administrations they are still seeking solutions, said a spokesman for Elche's Asociacion de Auto-Taxis.
Only taxis from Elche are licensed to ply for trade at the airport, although drivers from other municipalities may pick up clients if booked beforehand. 
Many bringing passengers from other municipalities should return empty but still pick up fares at the airport, the Elche drivers claimed. 
They want a barrier installed at the taxi rank entrance, inspectors, a police presence and out-of-towners limited to five airport runs a month. They have also asked to be allowed to pick up airport passengers from other municipalities.
A meeting with the General Transport Directorate has been arranged for this coming Monday (March 24) but the cabbies could strike again if their demands are not met.
The regional government is currently studying the Elche drivers' requests, sources said.