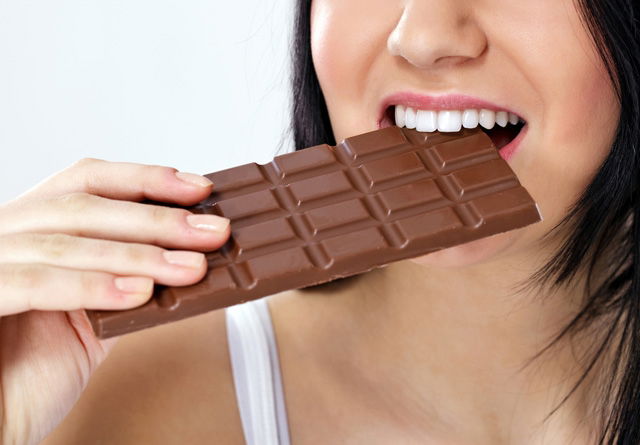 Chocolate is loved by people the world over for its taste and its undeniable ability to make us feel happier. But now there may be an even bigger reason to love the sugary treat.
Researchers are soon to conduct a study to establish whether pills containing the nutrients in dark chocolate could prevent heart attacks and strokes.
The scientists will enlist the help of 18,000 men and women across the U.S.A to test the pills which are high in desirable nutrients.
It is hoped that the study will show whether health benefits can be gleaned from chocolate when it is consumed without sugar and fat.
The work will be the first large test of cocoa flavanols. In previous small studies these flavanols improved blood pressure, cholesterol, the body's use of insulin, artery health and other heart-related factors. 
Flavanols, naturally occurring compounds found in foods such as fruits and vegetables, are found in chocolate.
Cocoa flavanols contain a unique blend of nutrients that are only found in the cocoa bean.
The study will be sponsored by the National Heart, Lung and Blood Institute and Mars Inc. 
Mars has already patented a way to extract flavanols from cocoa in high concentration and put them in capsules.