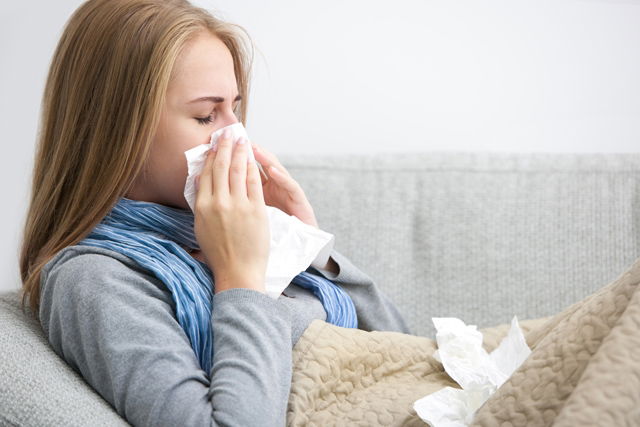 Exercising for just 20 minutes a day could help stave off flu, researchers have claimed.
The scientists estimate that two and a half hours of vigorous exercise a week cuts the risk of flu-like illnesses by around 10%.
The figures come from Flusurvey, the online flu study run by the London School of Hygiene & Tropical Medicine based on 4,800 participants.
The study showed that 100 cases of flu per 1,000 people could be prevented just by stepping up exercise regimes.
The researchers say though, that moderate exercise appears to have little effect on rates of flu-like illness, meaning that the intensity of the work-out is all important.
In the UK people are advised to do 150 minutes of moderate activity every week or 75 minutes of vigorous exercise.
Moderate activities include things like gardening, dancing or brisk walking while a more intense work-out would be playing a sport, running or aerobics. At the moment three out of four Brits fail to achieve this.
The study also found that reports of flu viruses this winter are amongst the lowest in recent years. Over the winter flu season, only 4.7% of reports were positive for flu-like symptoms compared to 6% last year – which was in itself a season of low activity.
Rates are also down among children, with just 5.0% reporting symptoms this flu season compared to 7.9% in the previous year.
As children have been identified as being the biggest spreaders of flu, Flusurvey researchers suggest that flu cases have been curbed partly because of low rates among young people.
Now in its fifth year, the annual UK Flusurvey, is an online system for measuring influenza trends. It collects data directly from the public through an online questionnaire at flusurvey.org.uk.
The survey findings are reported directly to the government and are vital in presenting a full picture of flu in the UK.