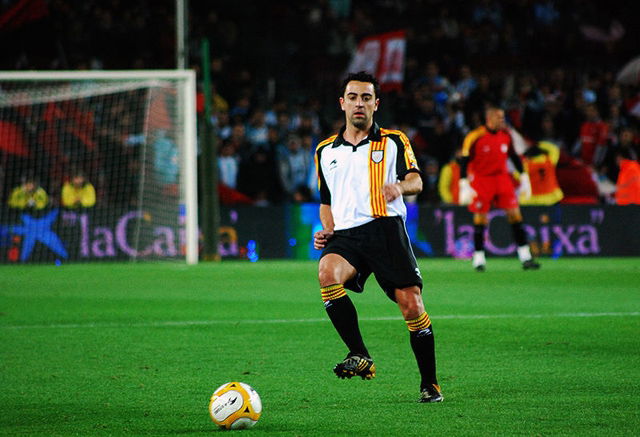 Barcelona FC´s Xavi has said that he plans on being the club's manager after he retires from playing the beautiful game.
The Spanish international, 34, said: "I'd like to remain in football forever and it would always have to be with Barcelona. That's where my heart and feelings are."
Retirement isn't on his mind just yet though, as he proved when he helped Barcelona overcome Manchester City in the recent Champions League knock-out game.
With 700 appearances and 22 trophies under his belt, Xavi is still focused on playing, with Barcelona still in contention for the Champions League title.
The Catalan player is also expected to take a starring role in 2014's World Cup in Brazil.
The midfielder, who has spent his entire career at Barcelona FC, said: "Right now I love to play football. When you're a kid playing, you enjoy having the ball, don't you? All I ever want to do is have the ball at my feet, bossing the game."