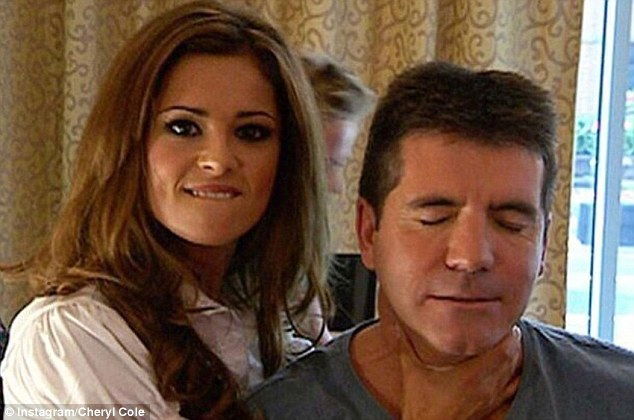 After months of speculation Simon Cowell has announced that Cheryl Cole WILL be returning to the X Factor.
Cowell tweeted "It's official. Cheryl is back. Be careful what you wish for!"
The 30 year old singer said "I'm very happy and excited to be returning to The X Factor. I'm inspired and ready to find new talent and potential pop stars. It's going to be a fun series."
The Girl's Aloud pop-star confirmed her return to the show on Instagram, posting a photo of herself with TV mogul Simon Cowell. In the shot the singer has her hands around Cowell´s neck, mimicking a strangling motion. 
She captioned the shot: 'GUESS WHAT!!..I'm baaaacccckkkkk!!!! #iMayActuallyRingHisNeck #XFactor2014 #leggooo (sic)'.
Cheryl may have been making reference to the spat they had – the two fell out when Simon fired her from the panel of the US version of the show three years ago.
It´s been reported that Cheryl has signed a £1.5million deal to return to the show, which she was previously on the judging panel for from 2008 to 2010.
And Cheryl's contract will reportedly be worth £500,000 more than any other judge on the programme – except, of course, for Simon.
According to The Sun newspaper, a friend of the singer said: "This is nothing to do with the money. She loves the show and has unfinished business."
Cowell earns over £8million a year from both The X Factor and Britain's Got Talent, on which he is also a judge.
Simon – who was a judge on the show from 2004 to 2010 – has also confirmed that he will reprise his role on this year's panel.
He said: "I am so happy that Cheryl has agreed to join The X Factor again. The last time we worked together in the UK was incredible and produced some really successful artists. Obviously the plan is to do the same again… so it's back to work!"
It has not yet been confirmed who will take up the remaining two seats on the judging panel.
The new series is set to return later this year.