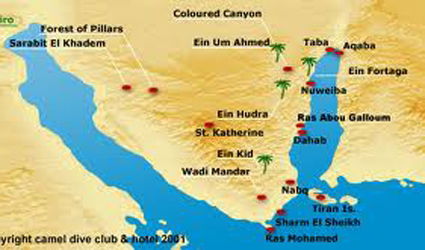 In a further blow to tourism, Germany is warning its citizens against traveling to Egypt's Sinai Peninsula region.
Last week a Sinai-based militant Islamist group warned tourists to leave Egypt and threatened to attack any who stay after February 20. The group has claimed responsibility for a suicide bombing that killed two South Korean tourists and an Egyptian tour bus driver earlier this month near the town of Taba.
The German Foreign Ministry issued the travel warning late Wednesday urging tourists to avoid all parts of the peninsula, including Red Sea resorts.
It says tourists already there should contact their travel agent to organize an early return.
Germany is a top source of tourists for Egypt, and its Red Sea coast is a popular destination for German tourists seeking sunshine during Europe's winter months.
British  tourists are frequent visitors to the area, but as yet the FCO has not issued any warnings asgainst travel to the area.
Tourism accounted for 11 per cent of Egypt's GDP until recently.
There are fears that Islamic militants are stepping up attacks to hurt Egypt's tourism industry.