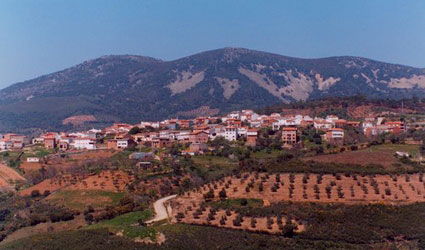 Several people from a small town in Caceres awoke to find they had grown rich overnight.
Local businesses owed money by the town hall at Navalvillar de Iborin (population 484) did not have the lottery to thank, but two misplaced decimal places.
The council had applied for a loan from a national government scheme that advances cash to pay suppliers.
Navalvillar (population 484) owed €126,000 but the figure that reached Madrid after the necessary form-filling had somehow increased €7.1 million.  The town hall administrative assistant was off sick when the claim was submitted, although her substitute insisted that she had sent everything off correctly.
German Rodas who did some IT work for the town found €247,000 in his bank account instead of an expected €2,740. Another supplier received €1,695,703 instead of €16,947.03
All of the money has now been returned to Hacienda.  The error would eventually have come to light, maintained an official at Spain's equivalent of the Treasury, but the honest residents of Navalvillar got there first.