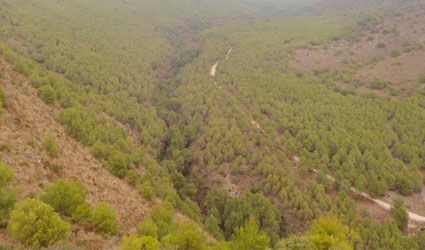 NERJA council won't have to give a tourist resort developer back the millions it paid to build a multi-million complex in the town.
The Andalucia High Court has ruled in favour of Nerja council and has said it doesn't have to return the €15 million MedGroup Development paid for land in La Coladilla gully.
The developer intended to build a golf course and a luxury homes project in the area until the project was halted by the regional government.
It has ever since demanded the cancellation of the agreement it reached with Nerja council and to have its investment returned.
Now the high court's ruling confirms what a Malaga court said in 2011, and forces MedGroup to pay the legal expenses.
Mayor Jose Alberto Armijo said the ruling is good news for Nerja.
Armijo expressed his relief as the town council had already spent the €15 million on several public works.
The project to build the luxury complex in La Coladilla gully was finally given the green light by the Spanish Supreme Court earlier this year.
In that sense, Mayor Armijo confirmed the project is still on-going and announced a meeting with the regional government.