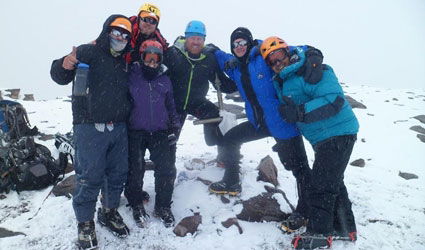 A FREEMASON'S quest to summit the highest mountain in the Americas has raised more than €5,000 for the homeless in Alicante province.
Thomas Ronning, from Alfaz del Pi, is a local Fremason who recently scaled and reached the summit of Mt. Aconcagua (White Sentinel) in the Andes mountain range in Argentina scaling the 'Polish Traverse' which took in total 20 days.
In doing so has raised over €5,000 for the 2014 Valencian Provincial Feemasonry Charity in aid of purchasing an Ambulance and a soon to be presented 'Mobile day Centre for the Homeless' for the Cruz Roja in Alicante. The Mobile Day Centre is believed to be the first of its kind in Spain and will attend to the poor and destitute on a routine basis at dedicated points across the province.