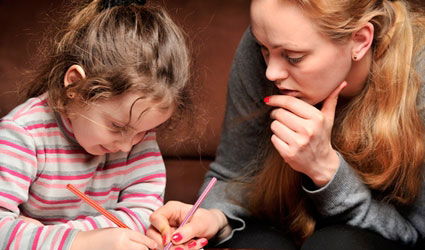 90% of single parent households with children under 18 are provided for by women.
According to the National Institute of Statistics, there are 616,200 single parent families in Spain.
According to union UGT, these families are poorer because women have lower salaries.
The union complains that women have to work 84 more days to earn the same as men. This is two days more than was necessary last year, when there was a difference of 22.5 per cent between salaries of men and women. The average yearly salary for women in 2011 was €19,767, compared to €25,667 for men. The differences are reportedly worst in the catering sector.
Plus, there are more women working full time, which the union complains is not helping them to balance work and family life, but is actually making their work more precarious.
Eighteen per cent of women in Spain work part time, 4 per cent more than the European average.