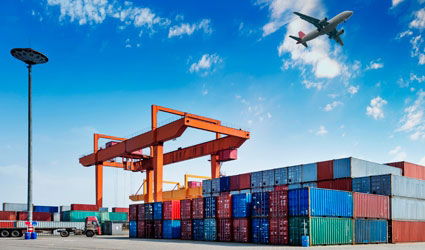 THE good news for the Spanish economy keeps on coming as
The Spanish service sector made a positive start to 2014 as both activity and new orders continued to expand solidly.
Moreover, employment stabilised, ending a sequence of job shedding which stretched back to March 2008. However, companies still discounted output prices sharply, while input costs rose following no change in December. The headline seasonally adjusted Business Activity Index rose to 54.9 in January from 54.2 in December, signalling a third successive monthly increase in activity in the sector. Furthermore, the solid expansion was the sharpest since July 2007. A number of respondents indicated that improving economic conditions had supported rises in business activity.
Each of the six monitored sectors posted increases in activity, led by Transport & Storage. The weakest rise was at Renting & Business Activities companies. Transport & Storage also registered the fastest rise in new business. Overall, new orders increased at a solid pace, albeit one that was slower than seen at the end of 2013. Signs of strengthening economic conditions had reportedly been behind the rise in new orders, which was the sixth in as many months.
Services companies increased their staffing levels fractionally in January, thereby ending a run of 70 consecutive monthly reductions in employment.
Anecdotal evidence suggested that staffing levels were reflective of current workloads, with some panellists taking on extra staff in response to rising activity, while others reduced their workforces in line with the completion of projects. Outstanding business continued to decrease in January. Although only modest, the pace of depletion quickened for the third month running. Service providers recorded an increase in input prices for the third time in the past four months, following no change in costs in December. Respondents indicated that higher salary payments had been the principal reason for rising input prices.
Hotels & Restaurants posted the strongest increase in input costs. Companies continued to lower their output prices, as has been the case in each month since August 2008. Selling prices were lowered, this was largely a result of competitive pressures. The prospect of further improvements in economic conditions during 2014 led business sentiment to strengthen in January. Optimism regarding the year-ahead outlook for activity was at the highest since July 2007.
Commenting on the Spanish Services PMI® survey data, Andrew Harker, senior economist at Markit and author of the report said: "The Spanish service sector backed up the solid performance seen in December with accelerated growth of activity in January, while we even saw an end to job shedding in the sector for the first time since the economic crisis began. Companies are still having to offer discounts in order to secure sales, but they are increasingly optimistic that 2014 can see a recovery get properly underway."