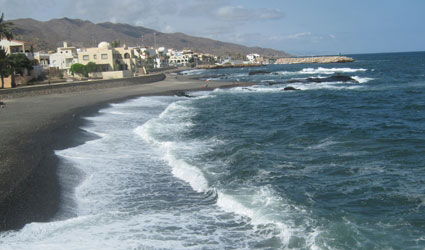 Up to 60,000 people will descend on the sleepy fishing village of Villaricos when an electronic music festival makes its return.
Dreambeach Villaricos, which last year attracted more than 60,000 people in two days, is cranking up the machinery for another year.
The first advance poster for 2014 includes leading figures from the world stage with Snoop Dogg already announced on the bill.
Carl Cox will be there with a special three hour set and there will also be an exclusive performance from Chicago DJ's Krewella, their only performance in Spain in 2014.The event has been arranged for the weekend of Friday August 8 and Saturday August 9.
Organisers explain that the aim of the festival, which was first run last year, is to transform Andalucia into the epicentre of the music world.