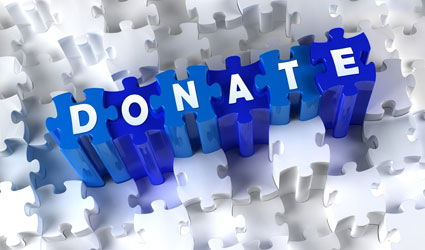 Depressingly I wasn't surprised when a ghost-writing client of Zambian origin revealed tricks used by missionaries to melt hearts and open wallets of gullible Europeans. 
Like rural life in Europe country life in 1970s central Africa was basic but self-sustaining.  On the whole life was fulfilling and no one starved.  The church missionaries would have it otherwise but then they would wouldn't they. 
The small African child was thrilled. Such was her doe-eyed appeal, she had been chosen by her priest to have her photograph taken for an appeals brochure.  Excitedly, Nina scrubbed up a treat, chose her best Sunday frock and pulled on polished shoes before running to the missionary station.
"We won't take photographs today, Nina."
Nina says: "He studied my face as he sensed how upset I was.  "Come again tomorrow but put on your old clothes.  It is not necessary for you to wear nice clothes and you don't have to wear shoes."
I was confused. "You look too smart, too nice, Nina.  The sponsors in Italy won't send you money for school if you look like this."
Dejected but trusting, Nina the next day changed herself into a dirty and desperate looking child.  Wearing an old torn frock the child was shoeless and unwashed when she presented herself at the missionary door.  
"Don't smile!' said Father Domenico. 'A sad face! Ready?" Click. Nina says, "Years later, when I looked at my pictures I saw a sad child with her face devoid of hope.  In reality, I was not like that at all.  To the outside world, we seemed to live hopeless and desperate lives."
Given forms to fill in Nina was instructed to tick the box that described her as an orphan.  Her family were very much alive.  The child protested but the kindly priest's persuasions won the day. He told her that unless she was an orphan they could not find someone to sponsor her.
Buses filled with musungu call regularly at African villages. This is the name given to poverty tourists.  Village amateur actors play to their audience.  The tourists get their photographs, the villagers their paltry rewards; everyone is happy.  Those humouring musungu are mocked by those villagers who refuse to debase themselves. 
It was recently revealed that Comic Relief is sitting on £100 million.  It invests heavily in the arms, tobacco and alcohol industries.  The top tiers of charity conglomerate directors pay themselves eye-watering salaries plus expenses. One charitable head of a household name charity is rewarded over $1 million each year.
Typically and dishearteningly only 8 percent of monies collected of one well regarded cancer charity go to those who are doing the suffering.  The Chief-Executive Officer of UNICEF pockets $485k each year and travels in cars we use just once in a lifetime – when we marry. There are times when it is difficult to be charitable.