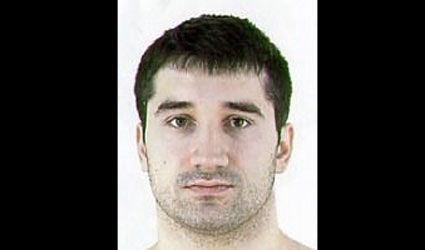 A suspected member of an international gang of jewel thieves known as the 'Pink Panthers' who are responsible for jewel heists worth €300 million, has been arrested in Madrid.  
Police say Borko Ilincic, 33, from Serbia, was arrested driving a rented car in the town of Alcala de Henares near Madrid.
The gang is believed to include ex-military Balkan State personnel and have been in existence for around 30 years.
Interpol has estimated they are responsible for thefts totalling around €300 million since 1999, and have been linked to more than 340 robberies in 35 countries.
In 1984, police believe the gang was responsible for a raid on a jewellery shop in the Carlton Hotel in Cannes on the Cote d'Azur and escaped with £39 million worth of jewels.
They returned in 2013 for the Cannes Film Festival where they made off with £1 million worth of Chopard gems which they stole from a safe in hotel room.
They returned to the hotel two months later and escaped with a further £88 million worth of Chopard jewellery which had been worn by celebrities during the festival. The robbery, which took just seconds, has been labelled as one of the biggest robberies ever.
The gang is also thought to be responsible for a robbery in Dubai in 2007 during which they got away with €3 million of jewels, and they are wanted in connection with robberies in jewellery shops in Europe, the Middle East and the USA.
Ilincic is wanted in the United Arab Emirates where he faces the death sentence for the Dubai heist.