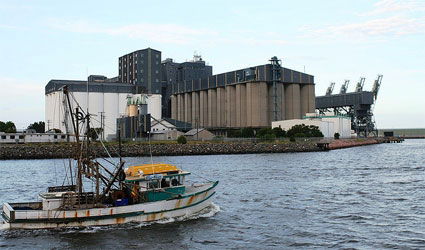 MAJOR changes in how the planet's marine resources are managed and used are needed to safeguard global food security and ensure the wellbeing of coastal and island countries.
That is according to Director-General of the Food and Agriculture Organization of the UN (FAO) Jose Graziano da Silva.
Speaking at the recent Blue Economy Summit in Abu Dhabi he said: "We cannot keep using marine and aquatic resources as if they were endless. And we cannot keep using our oceans as a waste pool,"
Serious threats to ocean health such as pollution, overfishing, and altered weather and rising sea levels resulting from climate change must be tackled in earnest – starting now – argued the FAO's chief executive to a collection of heads of state, environment and fisheries ministers, and other key stakeholders.
"The health of our planet itself, our health and food security, depends on how we treat the blue world," he said.
On average, nearly 17 percent of animal protein consumed worldwide comes from fisheries and aquaculture, and in many small island developing states the figure is much higher.
But 30 percent of world fish stocks are estimated to be overexploited, depleted or recovering from depletion, with economic losses in marine fisheries resulting from poor management, inefficiencies, and overfishing adding up to $50 billion per year, FAO studies show.