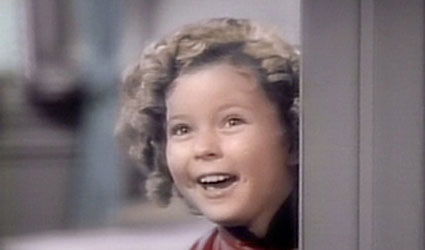 American actress and singer Shirley Temple has died at the age of 85 at her home in Woodside, California. Her agent confirmed that she passed away peacefully on Monday of natural causes surrounded by her family.
A statement released by her family said: 'We salute her for a life of remarkable achievements as an actor, as a diplomat, and most importantly as our beloved mother, grandmother, great-grandmother, and adored wife for 55 years of the late and much missed Charles Alden Black.'
The Hollywood star was born in Santa Monica on April 23,1928. She appeared in her first film when she was just three, and found fame in the hit movie 'Bright Eyes'. Aged six she became the youngest actor to win an Academy Juvenile Award in 1935, and she went on to collect the Screen Actors Guild Life Achievement Award just nine years ago.
Shirley Temple retired from Hollywood in 1950, celebrating a career that saw her star in 43 feature films, including 'Stand Up and Cheer' and 'Curly Top'. However she found continuing her career as an adult actor to be difficult, but found relative success in television.
The talented child star is number 18 on the American Film Institute's list of greatest American screen legends of all time.
Stepping out in a different direction, she went on to serve as a U.S. ambassador to Ghana and Czechoslovakia.
The actress married first husband John Agar in 1945 when she was just 17 years old; they had a daughter, Linda Susan, but divorced four years later.
She then married Charles Alden Black in 1950 and the couple had two children, Charles Jr. and Lori. They were married for 54 years until Charles died in August 2005 from complications following a bone marrow disease.
Shirley Temple is survived by her children Linda Susan, Charlie Jr. and Lori, granddaughter Teresa and great-granddaughters Lily and Emma.