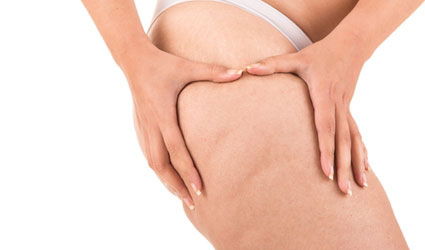 A NUTRITIONIST has come up with a list of factors that can encourage the formation of unsightly cellulite.
Dr Carlos Jarne, micro-nutrition graduate at the University of Burgundy (France) and anti-aging medicine (University of Barcelona) said factors to watch out for include:
A sedentary lifestyle.
Tight clothing and high heels impede its return and alter the mechanisms of pumping blood.
Smoking causes alterations in the microcirculation and increases free radicals in the skin. An excess of alcohol increases stored fat.
Stress, anxiety and frustration can cause an increase in brain hormones that stimulates the deposit of body fat.
Certain medications (thyroid treatments and contraceptives) may induce the appearance of cellulite.
Digestive disorders can promote obesity and therefore increase cellulite.
The intake of fat, carbohydrates, salt and processed sugars should be reduced drastically.
A low fibre intake causes constipation and increases resistance of the veins in the legs. It is also important to drink plenty of water.
A diet focused on meats and fermented dairy (cured cheeses, etc.) will also possibly have an impact in forming cellulite.