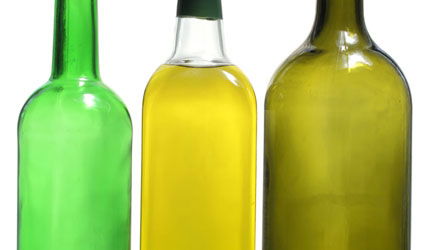 A Scotish expat who tried to smuggle £1m of liquid cocaine into the UK disguised as olive oil and wine, has been jailed.
David Thompson was arrested as his plane landed at Prestwick Airport in November 2013 following a tip-off to police.
The officers who detained him found what looked like two bottles of olive oil and two bottles of wine in his suitcase.
Prosecutor Shanti Maguire said: "The liquid in the bottles appeared to be more dense than expected and that this was due to the controlled drugs being concealed within the liquid."
The 51-year-old businessman had been living in Catalunya, Spain, running a number of bars. The High Court in Glasgow heard that he had turned to drug trafficking after a fire at one of his bars was not covered by insurance. His other business ventures which included bus tours and airport transfers were also affected by the financial crisis.
Liam Ewing, defending, said: "In his efforts to raise finance he then made a serious error of judgment of borrowing money from, let's say, patrons at one of his bars who were known to him.
"Thompson was later pressured into repaying the cash and, when he could not, he was told the debt would be wiped if he brought drugs into the UK.
Mr Ewing said Thompson had gone from "considerable affluence" to "letting his family down".
Thompson admitted to a charge of being concerned in the supply of cocaine and sentenced to four years in prison. Lord Boyd said the jail-term would have been six years, but for his guilty plea.
The judge told Thompson: "The trafficking of class A drugs is a vile and evil trade."