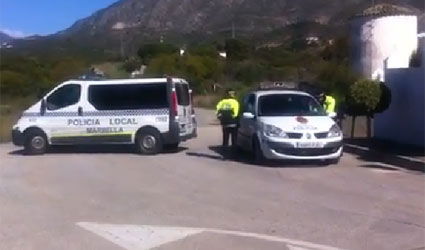 National police are currently investigating the death of a man as a result of a shooting that occurred in Marbella, Malaga, this morning (Monday). Police were alerted to the incident after receiving an emergency 112 call to Calle Sierra de Cazorla in the Las Lomas urbanisation of the Marbella Club.
The victim is a French citizen of Algerian origin, resident of Marbella. The crime happened just before nine in the morning, when the victim, who was a resident of Marbella, was taking his three children to school; they witnessed everything.
The children, aged three, nine and ten years have been referred for psychological assistance. The incident took place at a residential area, with very low volume of traffic and usually very quiet, so there are no more witnesses to the incident apart from the children themselves.
It is unknown whether the victim's car was intercepted or the shot was fired from another moving vehicle, although it has been described as 'clean work' done by a professional, as the children have not suffered physical injuries.