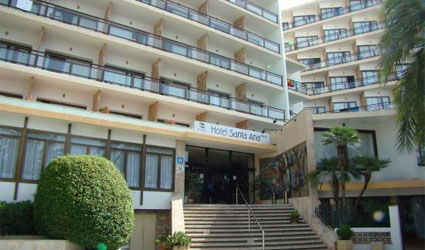 TWO young men, 23 and 22, have been accused of the murder of an Italian tourist. The homicide was originally thought to have been an accident or suicide.
The victim, Martina Rossi age 20, died in August 2011 in Palma after falling from the sixth floor of the Santa Ana hotel in Cala Major where she was holidaying.
National Police said it was an accident but Rossi's family was suspicious of the official story and hired a lawyer.
Rossi's hometown of Genoa opened its own investigation in 2012 which revealed Rossi was fleeing attempted rape by two individuals, both also Italian, whom she had met while on holiday in Mallorca. It stated that she fell trying to escape to the adjoining balcony while being attacked.
The two men, natives of Tuscany, are accused of homicide and sexual assault despite denying any involvement in Rossi's death. The story they gave National Police, however, differed from the one given to Italian investigators.