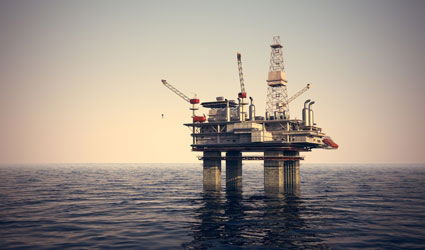 DO you enjoy gazing out over the turquoise sea while enjoying a copa de vino with friends? Perhaps the odd dip into the clean refreshing waters in summer time? Well, enjoy it while it lasts because it could all be about to change.
The Spanish government has granted Cairn Energy plc permission to begin oil exploration right here on our doorstep, so to speak. Initial plans centre on an area between Valencia and the Balearic Island of Ibiza.
Scant regard was given to the fact that although the Mediterranean sea makes up 1 per cent of the world's ocean surface, it is home to more than 18 per cent of the world's marine species, an ecosystem highly affected by the proposal, according to environmental group Oceana.
And even if the thought of killing a few (million) fishes and crustaceans is not enough to make you sleep uncomfortably at night, perhaps the prospect of potential oil spills will. In 2010 the Deepwater Horizon oil rig disaster in the Gulf of Mexico affected nearly 80,000 square miles – if something similar were to happen to here, it would wipe out much of the Mediterranean Sea as we know.
Helpfully – from Cairn's perspective – the current Spanish government led by Prime Minister Mariano Rajoy fast-tracked environmental policy for speedy approval of such proposals, which could previously be contested and fully analyzed without a time limit. Presumably Mr Rajoy plans to take his seaside holidays in other locations in the future or he enjoys a fine oil slick with his morning swim.
If you prefer the Mediterranean as it is there is still time (albeit only few days by the time this edition goes to press) to make your voice heard.
Environmental support groups are lobbying to review the decision in parliament, but need a minimum of 30,000 signed petitions (sent in triplicate) by 10 February this year to do so.
For more details on how to support them, go to www.alianzamarblava.org/es/blog/alegar-proyecto/