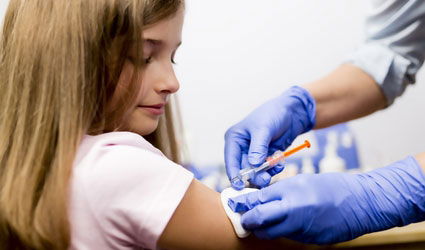 ONE HUNDRED paediatricians reported at the Medical College of Alicante that a shortage of chickenpox vaccines will be a 'real problem for society.'
Experts of the Medical Association claim that the drug shortages could bring repercussions on children saying there is scientific evidence showing possible serious complications of this disease and its mortality rate.
Paediatricians said in a statement that routine childhood immunisation produces good immunity and reduces the incidence of chickenpox and also shingles in adults.
Experts also criticised the infeasibility of having to resort to going to Madrid and Navarra to buy this drug, since these are the only communities that include the vaccine in the immunisation schedule for children aged 12-15 years.