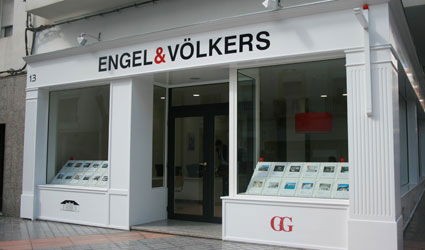 GERMAN real estate company Engel & Voelkers AG registered a massive 48.5 per cent growth in Spain in 2013.
The company has been present in Spain since 1999, and is the world leader of high end property sales. The value of property sold by Engel & Voelkers in 2013 reached over €435 million (compared with the previous year's €293 million).
The marked increase is in contrast to the adverse situation still faced by the Spanish real estate market. According to the Ministry of Public Works, sales in the first nine months of 2013 (€25,804 million) showed a decrease of 15.6 per cent from the same period in 2012 (€30,567 million). But the good news for sellers is that prices went up, with the average price for top end property coming in at €719,759.
Likewise, the number of Engel and Voelkers' rental transactions also increased over the year prior, though the average price was less in keeping with the overall market trend of lower rental prices. In 2013 they facilitated 435 rental contracts with a median price of just under €2,500/month, where in 2013 the figures stood at 307 rentals at an average price of a little over €2,800/month.