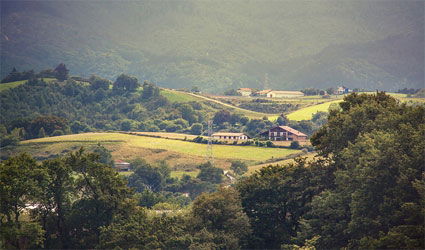 AN Idealista.com survey has come out with the 2013 figures for Spain's most and least expensive real estate.
In the survey of 330,000 homes throughout the country, the Basque country topped the list of the most expensive square metres at €3,000. Meanwhile, Toledo was the cheapest at less than €1,000 per square metre.
The Idealista.com survey also concluded that second-hand homes in Spain have slowed their price drop and are only 7.4 per cent cheaper than last year with an average per-square-metre price of €1,735. Only two provinces, Lugo and Orense, finished out 2013 with a rise in prices compared to 2012.
Another relevant fact brought to light by the survey is that in many communities, price drops had been quite steep. For example, Lerida had a drop of 53.5 per cent, and Zaragoza had a 47.6 per cent drop. Since the recession started, it has been a buyer's market as house prices have dropped by an overall 20 per cent.
The head of surveys at Idealista.com comments that the optimism in the real estate sector is surprising, given that many think that the market has not yet hit rock bottom. Some foreign investors are shying away from the market due to the volatility of the legal system and stories of houses being demolished in spite of the paperwork being in order.