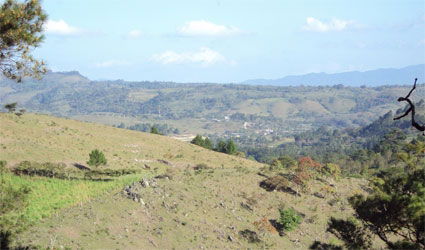 A SURGEON and three nurses from the Poniente hospital in El Ejido are to travel to a small town in Nicaragua, San Rafael del Norte.
Once there they will carry out  nearly 200 surgical procedures in just two weeks.Their mission is simple despite the complexity of the expedition. They will contribute their bit for a good cause, which is simply to improve the health of Nicaraguans and assist health professionals in the areas under most pressure.
Benjamin Narbonne is the surgeon who will lead the expedition from the Poniente Hospital, and he will work side by side with three nurses from Almeria, a  radiologist from Bilbao, an anesthetist, a surgeon and another nurse from Jaen and Cordoba.
Upon arrival in Nicaragua it will be hands on, with only a suitcase and travelling bag loaded with 23 kilos of medicines and instruments for the specific surgical procedures.
As Narbonne explained, most operations are reconstructions of the abdominal wall hernias, ulcers and vein surgeries. They are all adult patients aged above 15 years and need emergency treatment. "The work that we will perform is work that can not be done by the public health system due to the amount of people on the waiting list".