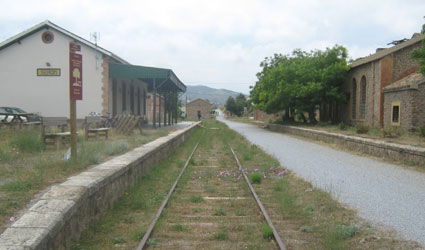 STEPS taken by the Mancomunidad of the Valle del Almanzora for the implementation of a Via Verde (Green route) finally look to have paid dividends.
After years battling to get land on the one hand, and the funding of the work and equipment on the other, Mancomunidad President Antonio Ramon Salas has declared the first step has been made.
Speaking to Spanish Daily, Diario de Almeria, Salas commented : "The central government has included in the state budget  finances for the first of two phases of the Via Verde. We do not know exactly how much this first phase will cost run but it will exceed €1 million."
According to Salas, the initial works will be to clean up the stretch of train tracks that run from Hijate to Fines. "What we want is for all fans of cycling, horse riding and walkers to have a perfect space to enjoy," he added. The second phase of works will eventually connect Fines to the town of Zurgena.