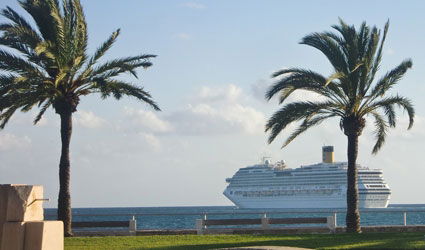 THE number of cruise ships docking in Palma enjoyed an 18 per cent increase in 2013, 487 in 2013 compared with 412 in 2012.
Higher numbers of cruise ships to the island means more spending from tourists. The increase comes thanks to changes made in the tourism sector in April 2012, which agreed to boost the number of businesses in downtown Palma open on Sundays.
With Palma being one of the most principal attractions of all the Mediterranean, more Sunday commerce was a long-standing request from tourist agencies promoting cruises since in the past the city seemed entirely shut down on Sundays.
Government authorities, understanding the importance for tourism, approved and declared a 'tourism influx zone' for Palma's old town where businesses would be allowed to operate on Sundays. The result has been more business as well as more jobs created. Some small and medium-sized businesses like Pimeco and Afedeco were opposed, yet more and more business owners have joined the ranks of those with open doors on Sundays. Those with the most to gain are restaurants and hospitality businesses.